I was recently nominated for a Liebster Blog Award. The catch? There's no real award. No cash, no E! News, and no Kanye West being an asshole. It's more like a blogger chain letter (and how awesome were those?!); after a blogger is nominated, they answer 11 questions, and then they nominate 11 other awesome bloggers to take part.
Despite the distinct lack of celeb goodie bags, the Liebster is a nice way to connect with other travel bloggers, help you find more blogs to read, and answer some fun questions, so I'm all about it.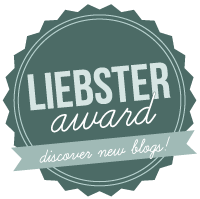 A big thank you to Mike at Go Power Kick for nominating me!
1. Who/what inspired you to start traveling? 
I owe my love of travel completely to my parents. They were traveling hippies back in the day, and even when I was growing up, they always spent our their money on trips. They made me into the curious and adventurous soul I am today. So thanks, mom and dad — after 26 years of being your daughter, I can finally admit that you're pretty cool!
2.  What's a HIGHLIGHT of your travels so far?
The thing I love about travel is that it's challenging. You're always learning. It's not a vacation, where you're lying on a beach and drinking fruity drinks the whole time (though I make room for that, as well). For me, even when times get shitty, the people I meet are the highlight. That beer or bus ride I've shared with someone of another culture are the moments I look back upon most fondly.
3.  What's the weirdest thing that you've eaten on your travels?
Bleh. I've eaten crickets and grasshoppers in Thailand, haggis in Scotland, and silk worms in South Korea — all of which were disgusting. But, I think the weirdest thing I've ever consumed would have to be while staying with the Masaii in Kenya. RAW GOAT PANCREAS. That one definitely takes the cake, er, guts?
4. What's your favorite food from a foreign country? 
Anything from Italy. I think that if Italians started cooking goat pancreas, I'd be ordering it by the bucketful. Pizza, pasta, and wine… life doesn't get any better than that. Thai, Mexican, and Indian are all close behind, but (sadly) I've only been to Thailand.
5.  If you could choose ONE country to live in, which one would it be?
Man, this is a toughie. As I've said before, though, I'm an American girl through and through. While I LOVE seeing new places (obvs) and do enjoy putting down roots for a few months (living quite a blissful life in Nicaragua right now), I think I'd only want to live permanently in the United States. It's where the majority of my family and friends are, it's diverse… and it has the best reality TV. And the best snack food.
6.  What experience have you missed out on while traveling and regretted it?
I'm a very frugal traveler, which is how I've managed to make it to so many countries with such little money. Sometimes, however, my Jewish half gets the best of me. One example that sticks out is not going caving in Semuc Champey, Guatemala. I was being such a freaking cheapskate that I didn't think I had the, I don't know, $8 to go. My friends went and told me how cool it was, and I totes regretted not going.
Fast forward four years, and I think I have a much better perspective on travel. I'm not so terrified of spending money. I'd rather travel for less time and do (almost) everything I want, rather than travel for a week longer and be such a crazy person about my budget.
7.  What's the next country that you'd like to visit?
Nepal, Nepal, Nepal. Did I mention Nepal? Mountains are my jam, as are adorable children and sherpas. No, I don't know any sherpas personally, but I have a feeling we'd get along. And I want to hang some of those prayer flags in my house without looking like a douchebag.
8.  What's your spirit animal? 
I have a hard time with this. Elephants are my favorite animal. Go read the book Modoc: The True Story of the Greatest Elephant That Ever Lived
, and they might become yours, as well. But I've been thinking lately that orcas might be my spirit animal. In Native American culture, they're known as "travelers," so that could be a better fit.
On the other hand, they're incredibly graceful in the water. And anybody in my third grade swimming class would be quick to inform you that I am… not.  Anyways, I'll get back to you. This isn't a decision to be taken lightly.
9.  What's one cause, issue, or organization you've learned about on your travels that you'd like to share? 
Eek. So many! Treatment of elephants in Thailand. (d travels 'round does a great job writing about this, so I'll leave it to her.) Quetzaltrekkers offers some cool tours in Guatemala and Nicaragua; be sure to check them out if you're ever in the area. I recently met up with the founders of The Pulsera Project, who are doing some inspiring work in Nicaragua.
I've also got to give a shout-out to the organization that I'm currently working with — La Esperanza Granada. They offer free volunteering opportunities at elementary schools in the barrios of Granada, Nicaragua. They're (we're?) pretty awesome.
10. What advice would you give to someone who wants to start traveling but hasn't yet worked up the nerve?
Don't be scurrrred. Really! There are so many wonderful free resources on the internet to help you learn how to plan a trip.  BUT, don't spend all your time reading. Take one actionable step towards planning a trip, and the rest will fall into place.
Also, you don't have to go to Mongolia or somewhere similarly ends-of-the-earthish for your first trip abroad. Try something closer and easier for your first big trip. For example, my parents just went to Puerto Rico and loved it.
11.  What does travel mean to you? 
Travel means opening your mind. Opening your heart. Going from the most miserable you've ever been in your life to the most excited you've ever been… in the span of a few hours. Million hour bus rides during which you think you'll die at every turn. Holding a stranger's basket in your lap. Holding a stranger's child in your lap. The ecstasy that comes with trying to communicate your point in a different language, and succeeding. Seeing the things you learned about in history class. The fear of DVT on long-haul flights. Days without showering. Sitting on a beach until sunrise talking with people you've just met. Getting totally ripped off. Then getting an unexpected smile from a local that makes everything alright. Petting stray dogs. Getting flea bites from said dogs. Petting more stray dogs anyways. Sweating more than you ever have in your life. Seeing heartbreaking poverty and being incredibly thankful for the comforts you've always taken for granted. So many mosquito bites you think it's chicken pox. Sharing a laugh with someone even though you don't share the same language. Food you've never tasted, music you've never heard, and smells you've never smelled. Getting so lost that you think you could cry. Crying. Literally having your mouth drop from the natural beauty of this earth, and the people that inhabit it.
In other words, it means everything. 
And now for my 11 rockin' travel blog nominations:
A Dangerous Business, A Little Adrift, Ashley Abroad, Beers and Beans, Candice Does The World, d travels 'round, Further Bound, Monk Bought Lunch, The Fearful Adventurer, The Professional Hobo, Twenty-Something Travel
If you guys want to play, go ahead and answer the same 11 questions here, or feel free to swap in some of your own (I certainly did!).
And don't forget to nominate 11 of your favorite travel bloggers to keep the Liebster alive!